The Ultimate Rig Accessory
It is true that big boys play hard. We are a group of people who enjoy getting out for the weekend and exploring all that we are capable of doing. To us, it does not matter whether the weather is rainy or sunny. We have designed our vehicles to be able to keep up with us, regardless of where we want to go and play on the weekend. Each one of us has our own 4X4 or Jeep and each one of us totally enjoys seeing how far and how hard we can push them.
We Play Rough and Tough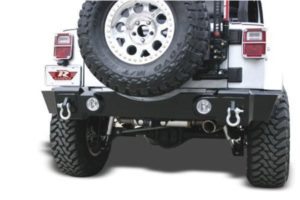 Our group is not afraid to get a little dirty. We feel that showers and garden hoses are our best friends at the end of the weekend. Therefore, mud bogging and using our Jeeps and 4X4s for what they are designed for, is what we enjoy most. Off-roading, getting our hands dirty, and enjoying extreme camping in remote locations is what we do best. We look at maps and find hidden areas to spend our time. If there are no trails to follow, we are not afraid to take it through the woods. We do it because we love it. We do it because we can, but it wasn't always that way.
Improving Our Experiences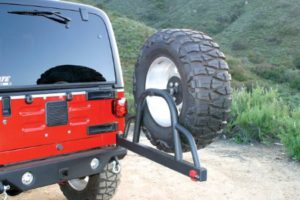 At one time, we were like most other people who enjoyed camping out. We stuck to the trails and we loaded up on the weekends and went to hang out and have a good time. Then, we decided that life could be better if we created vehicles that could go where we wanted to go. That way, we wouldn't have to be around people who felt they were free to get drunk at campgrounds and become annoying. We began with upgrading our vehicles to be true off-road vehicles. We added high lift jacks, lights, lift kits, bigger tires and everything else we add to them. Life became about creating a bigger and better experience. We pushed ourselves and our vehicles to go where we wanted to go. Most often, it was not where normal people would venture out to. Therefore, we also had to look at tools that did not include our vehicle.
The Most Important Tool
The vehicles we love and cherish were half the battle and the fun. Without them, we wouldn't be able to out to the areas that we go. Steel bumper bars can push through most anything, but it is not everything you need on a weekend camping trip in the middle of nowhere, near a lake or stream that other people have not managed to get to. We needed to find a way to have a little power for lights on the darkest night when the moon's light was virtually non-existent. We also wanted to be able to power our smartphones so that we could take advantage of GPS and do other things. This meant we had to find a good camping generator as well. I'll be the first to admit, without it, our camping trips and off-roading would not be what it is today. For me, it is our ultimate rig accessory because, without it, our lights, radios, and other stuff would not be worth much.